Every month, 'Whose Wine is it?' profiles a German winemaker to give you a behind-the-vines look at the world of German wine. This month, we're highlighting Volker Raumland, who helped transform the international reputation of high-quality German Sekt. Sekthaus Raumland, located in Rheinhessen, was the first sparkling wine-focused estate ever accepted into the Verband Deutscher Prädikatsweingüter (VDP) in late 2019.
---
Meet Volker Raumland
Estate: Sekthaus Raumland
Region: Rheinhessen
Village: Flörsheim-Dalsheim
Focus: Sekt
VDP Member: Yes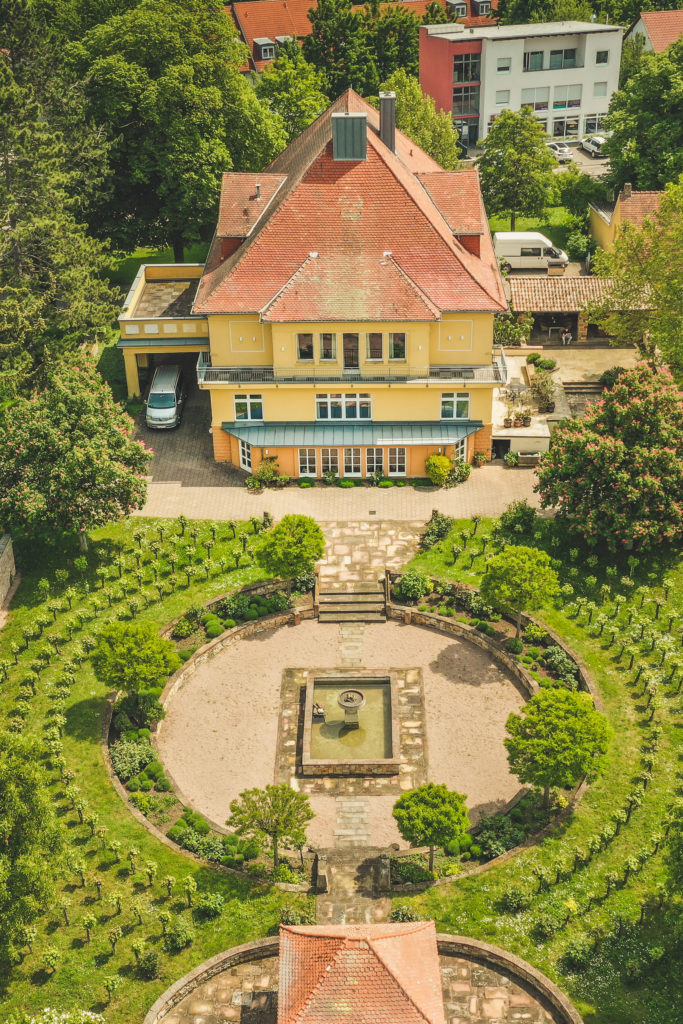 Background
Growing up as a winemaker's son, Volker Raumland was told to "learn something clever" and pursue a conventional career. But he could not ignore his passion for winemaking. Initially, Raumland trained as an industrial clerk, but he ended up studying viticulture at the renowned viticulture institution Geisenheim, where his interest in Sekt took root. He was one of the few students – and winemakers – interested in producing sparkling wine at the time. While still a student at Geisenheim, his Sekt began winning awards at international sparkling wine tastings, and Raumland was hooked for good.
Known as the pioneer of modern, high-quality German Sekt, Raumland founded Sekthaus Raumland in 1984, focusing on the production of sparkling wines. In fact, there isn't a single still wine produced by the estate. Raumland's renown for high-quality sparkling wines made Volker a popular partner for other German wineries looking for help making their own sparkling wines. Over the years, Volker Raumland's skill and passion for German sparkling wine earned him the nickname of the Sektpapst, or the Pope of Sekt.
While Volker founded the estate, the entire family is heavily involved in running and operating the winery. Volker's wife Heide-Rose comes from a winemaking family, and their two daughters, Marie-Luise and Katharina, joined the family estate in 2020. They share the same passion for high-quality German Sekt and dedication to tradition that their parents have. Raumland's personal favorite Sekts are named after his daughters – Cuvée Katharina (a blend of Pinot Noir and Pinot Meunier) and Cuvée Marie-Luise (100% Pinot Noir).
Vineyards
Located in Rheinhessen and the Pfalz, Sekthaus Raumland's vineyards are planted to a mix of traditional Champenoise varieties like Pinot Noir (39%), Chardonnay (39%), and Pinot Meunier (3%), as well as other varieties widely planted in Germany like Riesling (10%) and Pinot Blanc (9%).
Sekthaus Raumland, which has been eco-certified since 2002, is the first Sekt-focused estate to be admitted to the VDP, a German organization with strict quality regulations and classifications. Its top vineyard sites in Flörsheim-Dalsheim (Dalsheimer Bürgel) and Hohen-Sülzen (Kirchenstück) are classified as VDP Grosse Lage, a designation reserved for some of the most celebrated German vineyards.
Harvesting grapes at Sekthaus Raumland is a delicate process. The grapes are hand-selected and undergo whole cluster pressing with no maceration or pumping. During this process, the juice is carefully segmented into the "cuvée" (juice from the first pressing) and "taille" (juice from the second pressing). Only the cuvée is used to produce Sekthaus Raumland's high-quality sparkling wine.
"We love the complexity of each single year and we want to communicate that each cuvée has the influence of the vintage." – Volker Raumland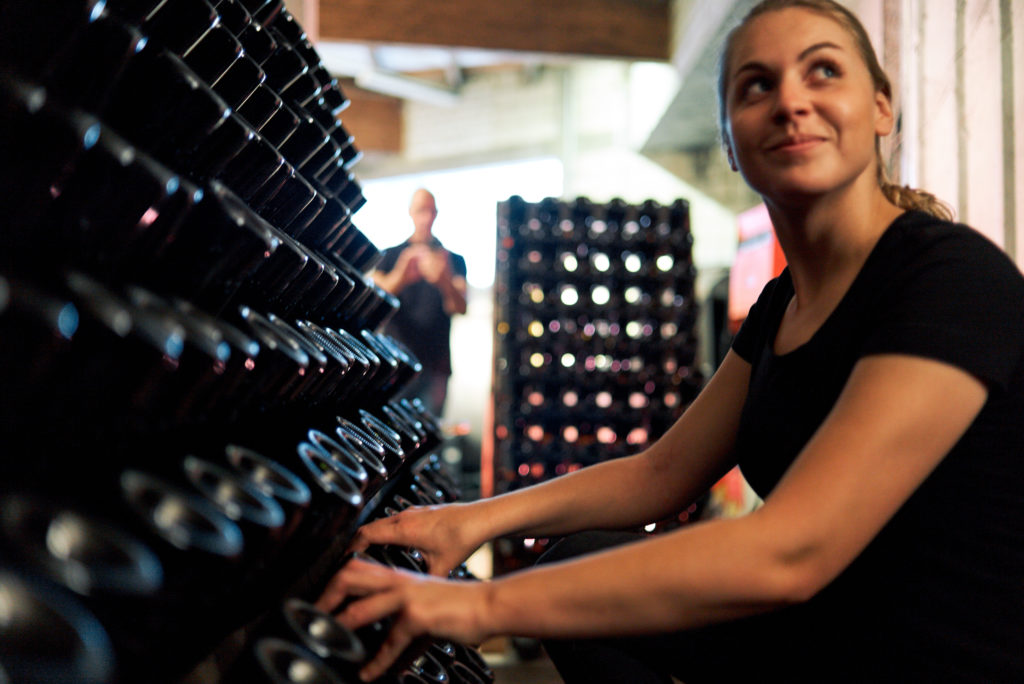 Wines
Producing just one bottle of Sekthaus Ramland's high-quality sparkling wine requires years of preparation. In Germany, sparkling wine is authorized to be made in a number of different styles, but Raumland is dedicated to making traditional method Sekt, which takes more time and is more labor intensive to produce than other methods. Their wines are aged on the lees to anywhere from 4 to 15 years before available for sale and receive little to no dosage before bottling.
The Raumland family are champions of what they call "Burgundy Sekt," referring to Sekt made from grapes classically associated with Burgundy (Pinot Noir and Chardonnay in particular). Through all of their hard work, Raumland currently produces the most expensive German Sekts on the market.
"Making [Sekt] is like an orchestra… Although the orchestra consists of many different instruments, when the second violin plays [too loud], the whole piece of music sounds wrong. It is exactly the same with composing a high-quality sparkling wine" Volker Raumland states.
Verband Traditioneller Sektmacher
Raumland's dedication to high-quality German Sekt doesn't stop at the estate. He is currently the president of the "Verband Traditioneller Sektmacher," or the Association of Traditional Sparkling Winemakers. The VTS, composed of 35 traditional-method German Sekt producers, hopes to transform the international reputation of German Sekt. Recently, Raumland led the organization through a rebranding, which was previously known as the "Verband der Traditionellen Klassischen Flaschengärer," and initiated a new quality structure and logo.
The association's main goals are to find a legal basis for the VTS designation and protect and promote the German origin of the grapes used for quality Sekt. Currently, Sekt producers can buy bulk wine from other countries, ferment the wines in Germany, and label the end product as "Sekt from Germany." The VTS hopes to differentiate its high quality, hand-made sparkling wines from industrially manufactured sparkling wines.
Lisätietoja: Sekthaus Raumland's website
VDP. Profile: https://www.vdp.de/en/die-winzer/rheinhessen/vdpsektgut-raumland
Maahantuoja Suomessa: Wine Temple
Pysy ajan tasalla tulevista viinitilakertomuksista ja saksalaisista viineistä. Seuraa meitä instagramissa, twitterissä ja facebookissa!